Click different items in the photo above to shop!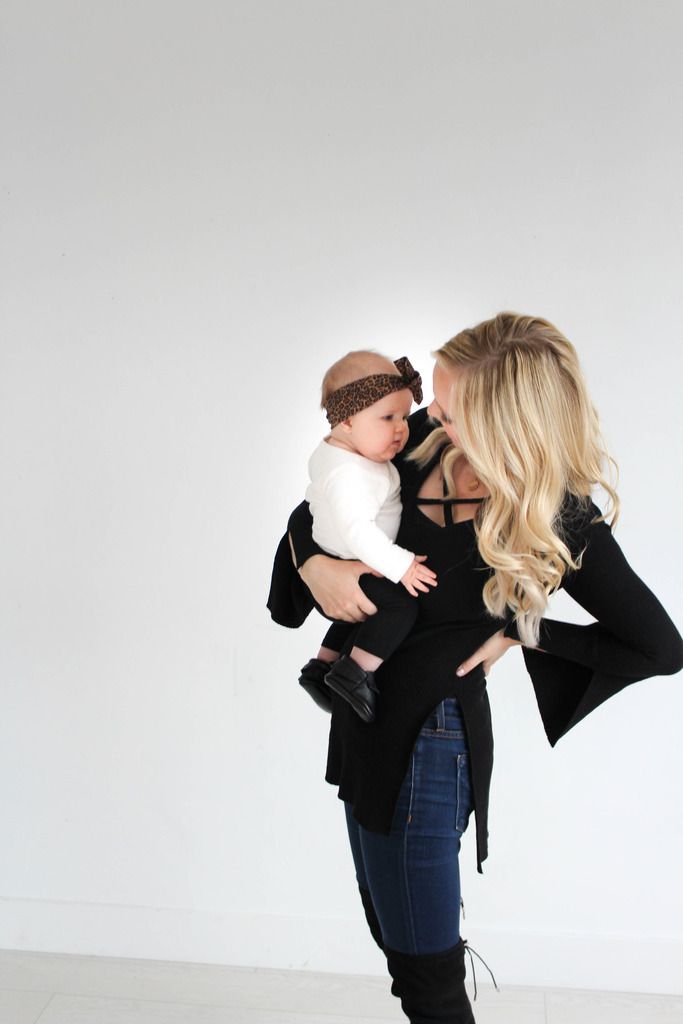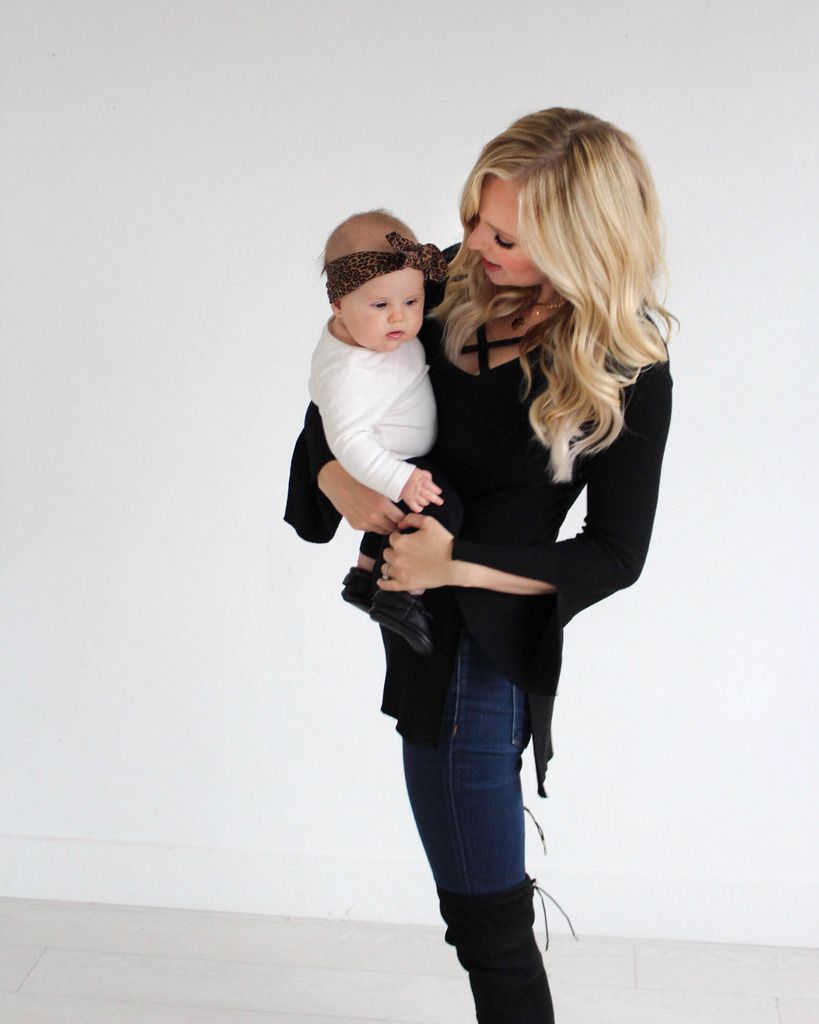 When I first started my blog I blogged about fashion all the time! I have always loved fashion, beauty, shopping etc. It's something I really enjoy and would consider one of my creative outlets. When we started into our more intense infertility treatments I kind of blew up like a balloon. I gained some weight and had a lot of bloating no matter how healthy I ate or how much I worked out. Fashion and clothes became less appealing to me (in all honestly a lot of things did - that's depression for you). Ever since having Lila my love for clothes and fashion has really sparked again. I'm thinking I am going to start blogging some of my outfits again! So here's to the different stages of life and the one that I'm in!
My Outfit
Crisscross Sweater
(comes in so many fun colors and is 50% off!)
Over the Knee Boots
- sold out :( But almost exactly the same
here
and
here
(on sale too!) and
Jeans
- I seriously wear these everyday!
Lila's Outfit
Black Moccs
- Freshly Picked Moccs are the best purchase you will ever make!
Pants
Onesie
Headband
Thanks for following along in all the different phases of our lives!
xoxo