|
Top
|
Jeans
|
Shoes
(the BEST mom shoes!)|
Diaper Bag
After I posted this photo on Instagram I received SO many questions.
The first question was how did I loose the baby weight so quickly. My answer is I have no idea! I fit into my pre-pregnancy jeans one week postpartum and all I had done was sit in the hospital, pump and breastfeed. I'm thinking I got my mom's awesome genetics. I did eat really healthy in pregnancy and walked a lot. I tried not to "eat for two" and just ate the added amount of daily calories recommended for each trimester. Since I have been home from the hospital I have used the
Belly Bandit BFF
postpartum belly wrap and I highly recommend it! I feel like it totally helps my body go back to its pre-pregnancy size and it offers so much support! I don't know if its supposed to but it totally helps improve my posture which was ruined by pregnancy. I'm not wearing it in this photo, but I wear it when I'm breastfeeding or walking around my house.
The next question I received a lot was what travel system I have. I actually didn't get a travel system. I got
this car seat
and
this stroller
. I looked at lots of fancy nice ones and I went and tried this one out too. I felt like this has all the same bells and whistles without the big price tag. The stroller has a one hand fold and then stands on its own. The seat comes out completely so it can be just a frame (like it is in the picture). This makes it so light! The height of the handle bar can also be adjusted which I could only find in pricey options. It's so nice since I'm pretty short and my husband can adjust it higher when he is pushing it. The stroller comes in the normal version and the "LE" version which I got. This version has the child's tray included and you don't have to buy it separately. The storage underneath is also a great size. The car seat came highly recommended from several friends but they all told me to get the "magic" version because the canopy is bigger and it has the newborn insert.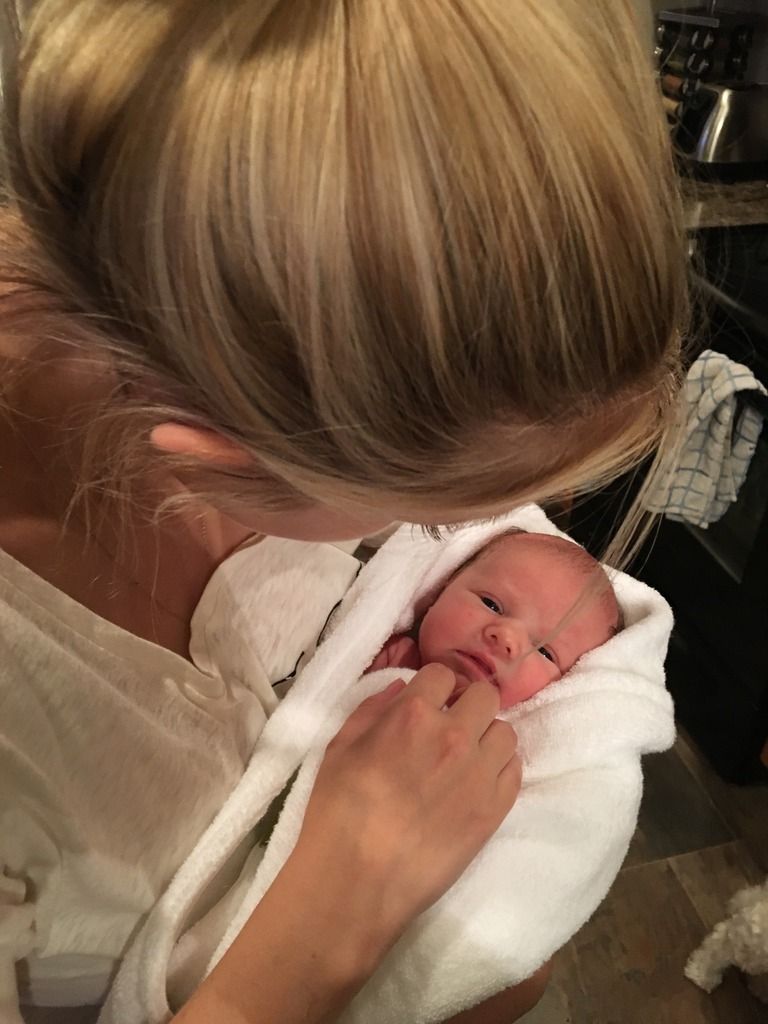 We gave Lila her first sponge bath at home and she hated it!! haha Like screaming bloody murder. But I am in love with the bath products we bought and received as shower gifts. The
Puj tub
is a must have! She's so tiny and fit in it so perfectly and was so soft and cushy for her. The
Puj towel
that my friend gave me is so cool! It hooks around your neck so you can easily wrap your baby up after a bath. It's also so soft! Lila loved the towel a lot more than the bath!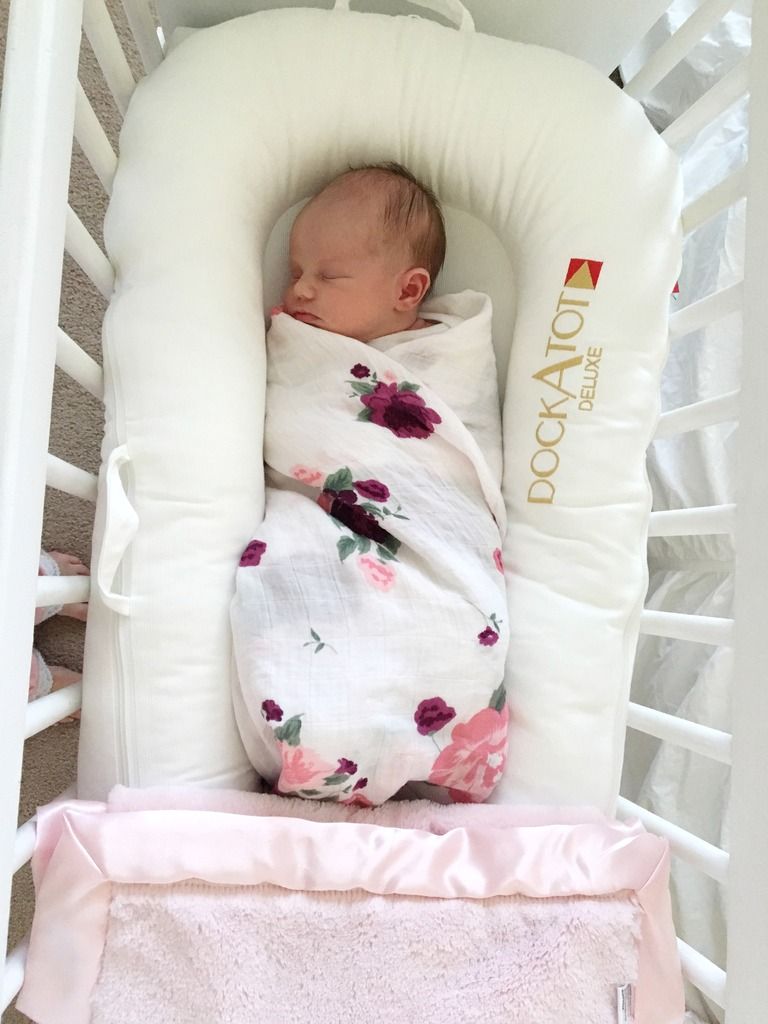 Ok, our absolute favorite baby product is the dockAtot!! Like worth EVERY PENNY! Lila would not sleep unless being held until we put the dockAtot in her bassinet. It makes her feel snug and secure and she sleeps like a champ every time we put her in it. If you're thinking about buying one you can use
this link
they gave me and you'll get $10 off.
I also had a lot of questions about my bassinet. I love our bassinet. Its simple and classic and does it's job well! Unfortunately it was gifted to me and is older so I can't tell you where I got it, but here are some of the ones I was looking at buying before I got this one.
THIS DRESS you guys! It fits possibly even better postpartum! It's so flattering and so great for nursing! I want to buy like three more in different patterns especially because its still on sale!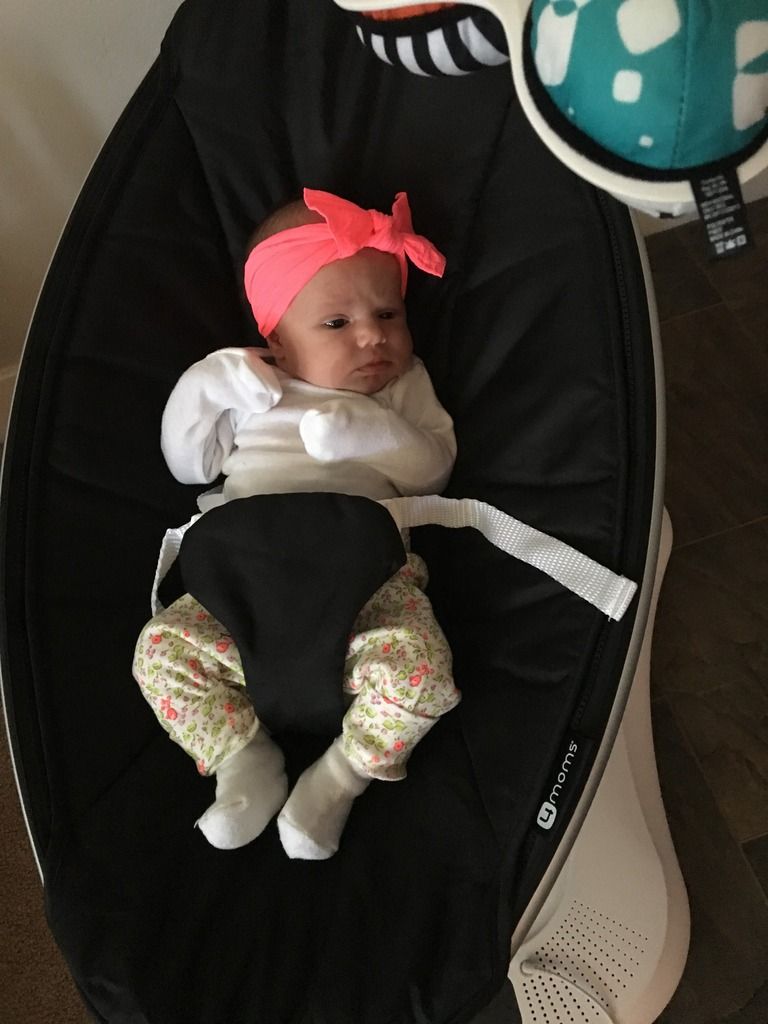 My final favorite baby product so far has been the
Mamaroo
. Lila loves it! If she is awake and neither of us can be holding her she's completely content in the mamaroo! I was worried that she would be too tiny without the newborn insert, but she fits well!
What are your favorite, must have baby items for a newborn??