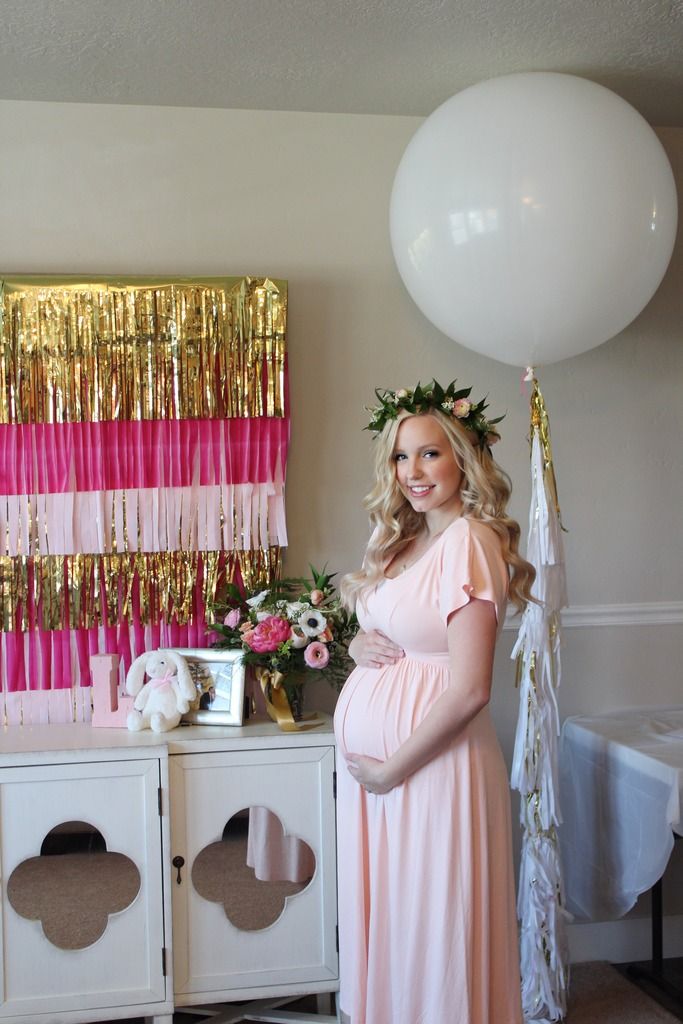 This dress
is most definitely my favorite maternity dress I purchased. It was beautiful and flattering at every stage of pregnancy. I love the soft pink color! It sold out quickly after I purchased it, but was just restocked! It sold out quickly last time so if you're pregnant snatch one up! Did I mention it's under $50 bucks?! For those of you who are wondering about size I ordered a size 4 :)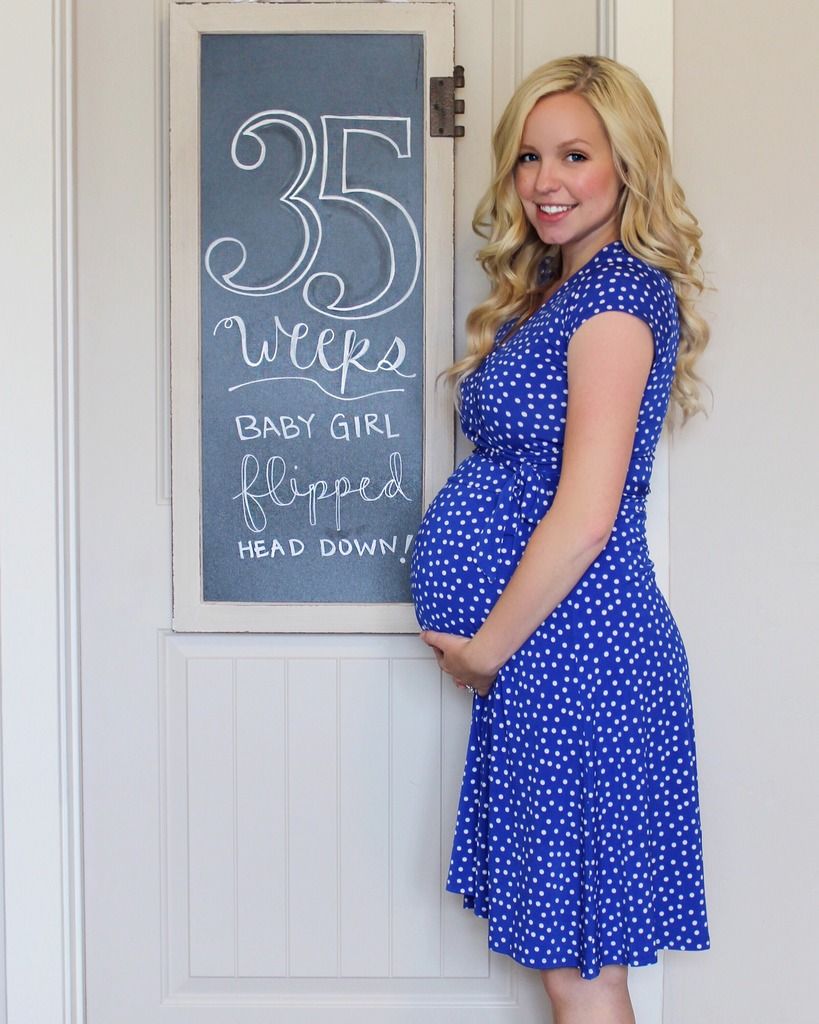 This dress
is my favorite nursing friendly maternity dress I have! It is so incredibly soft and I can tell it is going to be just as cute, flattering and functional after baby comes. I packed it in my hospital bag to come home in :) I watched this dress for months hoping it would go on sale and it never did, but now it's on sale for
35% off
! (haha that's always how it goes) You're welcome!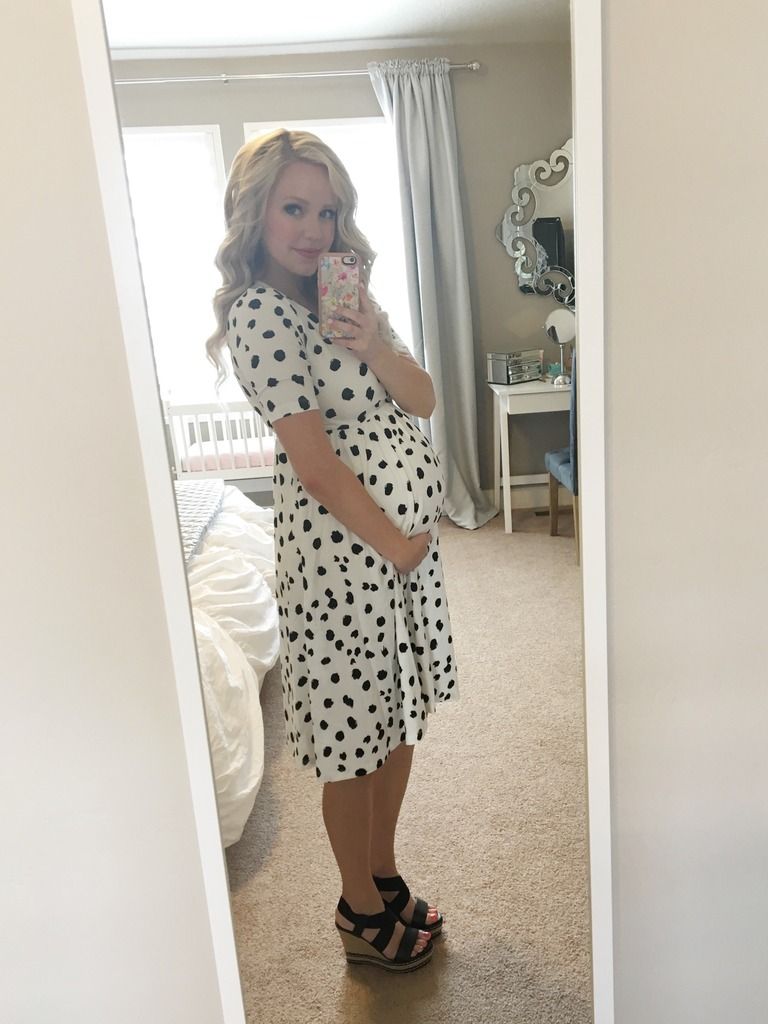 This dress
is so fun and comfy! It's like wearing a big over-sized T-shirt. It's also under $50 and finally restocked after being sold out for months!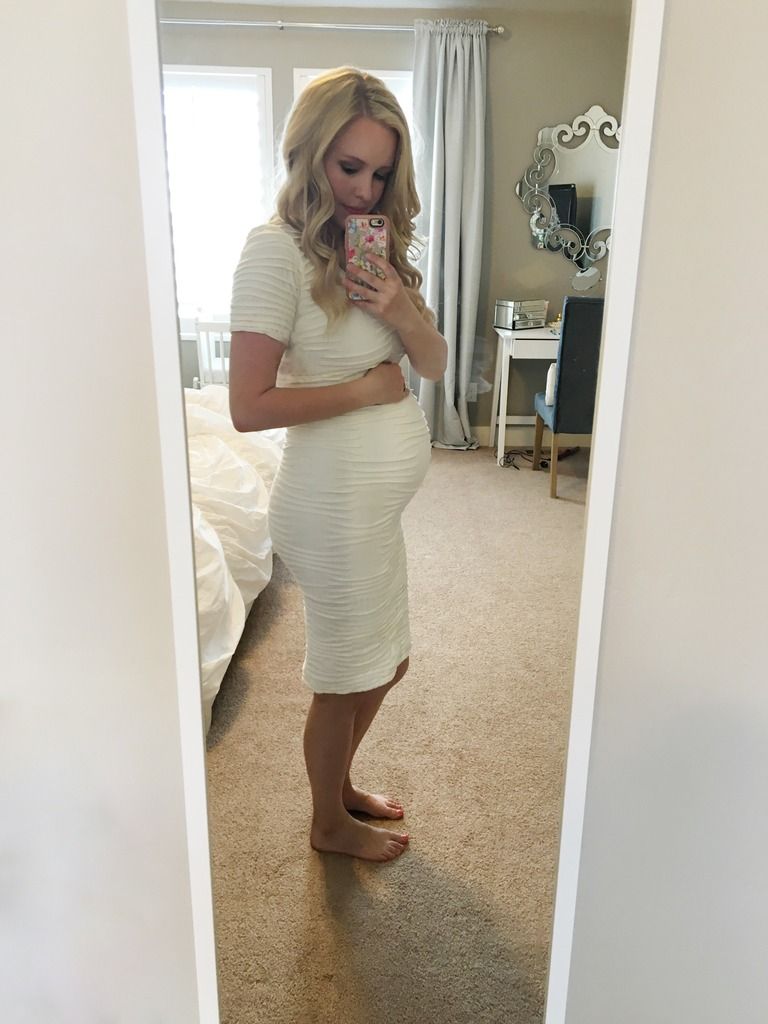 This dress
is the most unique of all the maternity dresses I have. It's super stretchy and soft and one size fits all. I really think It will fit me postpartum. It was sold out in every color but black until just this weekend.
I'm almost done with pregnancy so I can't justify buying any more dresses but a few of my favorites I would buy if I had more pregnancy in from of me are below :)